posted by

Vadims Mikeļevičs
How do sanctions in Russia influence global sports market
The ongoing horrific situation involving Russia and Ukraine has been causing several changes in the world as we know it not only from the political perspective but in other areas and niches as well, including sports and its segments.
---
As a result of the many actions – mostly financial sanctions – taken by Western nations in an attempt to put an end to the Russia-Ukraine situation, we can see changes in the sports betting industry as well. 
---
International sports entities across the globe have expressed their indignation at the war by imposing sanctions against Russia.
We'll get into those in the next few lines, but we can already anticipate and say that sporting sanctions target athletes and clubs from participating in international competitions. Currently, there's also a movement that is starting to ignite involving online bookmakers, with some taking steps that could make things really tough for punters in Russia.
Some sportsbooks decided to stop their operations in Russia, while some removed Russian leagues and championships from their websites. In addition, some sanctions also include Belarus, as it's said that the country has been directly supporting Russia in several aspects of the war.
Throughout this article, we will discuss in detail the changes that could hit several sports betting enthusiasts that are directly linked to the Russian invasion of Ukraine.
International Sports Organizations Boycott Russian Sports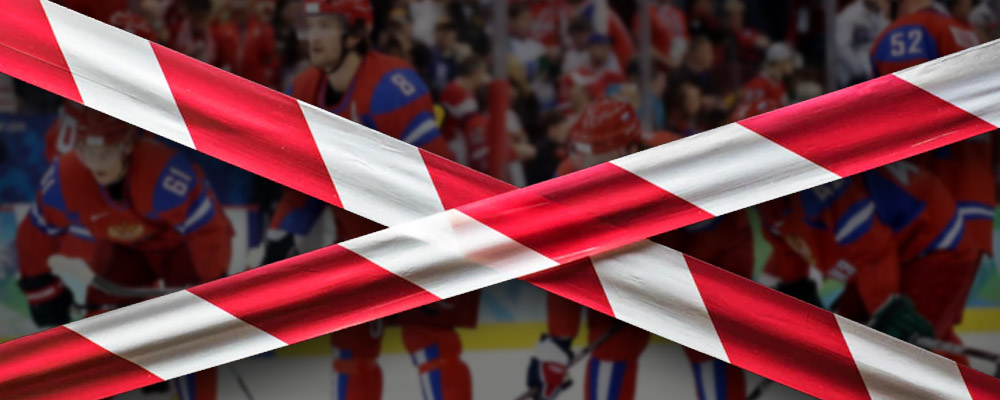 The first major sports boycott against Russia was at the Paralympic Winter Games, where both the Russian and Belarusian federations were banned from competing and, therefore, were forced to leave China. This fact alone was huge and was enough to get the global community to start speculating the possibility of both nations having the same fate in other competitions as well.
---
And that was exactly what happened, as several entities of different sports followed up and came out with full support of Ukraine.
---
UEFA, for example, was quick to carry out its boycotts, starting already with the alteration of the venue of the Champions League final. The final was supposed to take place in Russia's Saint Petersburg but it was moved to the Stade de France in Paris instead. In addition, the entity also disqualified the Russian team – Spartak Moscow – who had qualified for the round of 16 of the Europa League.
The president of UEFA also made it clear that Russian teams are banned from European competitions until further notice. That means that, if this invasion goes on for a long time, the Russian teams won't be seen in the UCL, UEL, and Conference League next season.
FIFA also took initiatives against Russia, mainly after complaints from athletes and national teams who refused to play on Russian soil. Because of this, there were changes in the World Cup playoff games of both Russia and Ukraine. Russia, who was supposed to play against Poland, had its game canceled and there is no further information on how this issue will be resolved. The Ukrainian match against Scotland was postponed until further notice.
Football aside, we find changes also in other sports such as Tennis, Ice Hockey, Basketball and in Formula 1. The ATP Challenger, which was to be held in Moscow, was canceled, as was the F1 Grand Prix in Sochi. In addition, the European Basketball League also had games involving Russian teams canceled, despite not having had a public statement yet from the entity.
The NHL, despite not having any participation from Russian teams, also decided to show its support for Ukraine. The league ended all business relationships with Russian companies, as well as the league's website in Russian, as well as social media posts in the language.
At this point, it seems probable that there can be even harsher sanctions yet to be imposed should the military operation goes on for a longer time.
Bookmakers Stop their Operations in Russia
Bookmakers also did not turn a blind eye to the protests and sanctions against the Russia's invasion, with some deciding to stop operating within the country.
The most usual boycott was to remove both Russian and Belarusian leagues from their websites, so it basically means that no one could bet on these teams/leagues, as lines and odds were not available. However, certain bookies went even further and closed their service in these countries.
Gigantic British bookie Bet365 was one of those that decided to halt their services in Russia; however, as there was no statement from the company regarding this fact, there is still room for uncertainty of the actual reason for leaving. Given the circumstances, most believe that this has to do with the Russia's invasion.
Another example of a bookmaker who left Russia was Parimatch. It's not that hard to figure out why, as besides not supporting by any means the war, Parimatch has been established in the Ukrainian capital, Kyiv. The sportsbook made it clear that they're proud of their origins and that they repudiate the current Russian conduct. In addition, the bookmaker also sought to financially help Ukraine with donations to the armed forces.
Swedish bookmaker LeoVegas was another one that decided to leave the Russian market and stop offering all the leagues and championships in the country. In addition, they also made donations to help Ukraine.
---
All Russian users of the aforementioned bookies were warned that the service would no longer be offered after a certain date, which varies from each other. Players were also told to withdraw their entire bankroll before the deadline.
---
In addition to bookmakers, there was also a announcement from the Malta Gaming Authority, MGA, one of the main entities that issue betting licenses for online bookmakers. They urged all their licensees to be careful when accepting deposits and withdrawals so as not to collaborate with Russian companies or individuals, and this can lead to other bookmakers following the same steps as of the aforementioned bookies in this section.
Statscore – one of leading sports data centers in Europe – has stopped providing livescores and data about all competitions organized by Russia and Belarus, countries that "just savagely assaulted other nations or helped in this process". This, in turn, might lead to even more bookmakers dropping relevant leagues out of their rotation.
Bookmakers Stop Accepting New Bets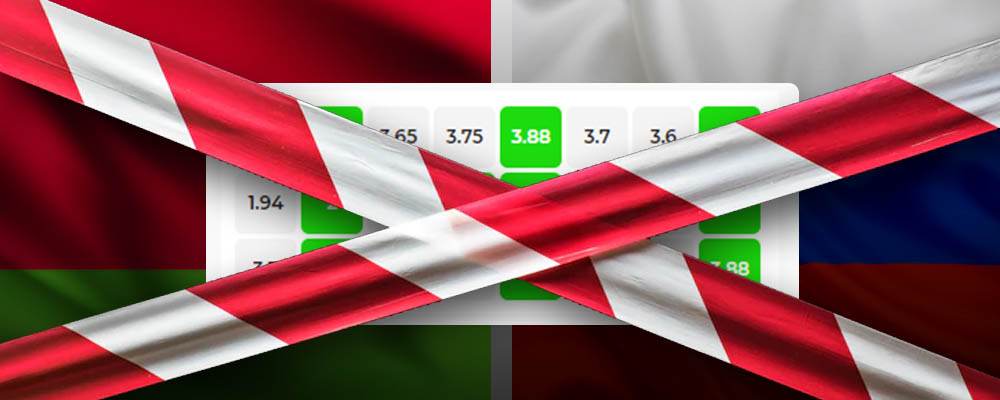 In addition to the bookmakers that stopped offering service on Russian soil, there were also those that decided to withdraw new bets and lines on Russian and Belarusian championships and leagues.
Both Parimatch and LeoVegas have done this by ceasing to offer any kind of Russian competition. Bet365, despite no longer operating in Russia, has not removed the country's leagues from its website.
Another bookmaker to remove Russian competitions was American bookie DraftKings. The United States is one of the main countries carrying out sanctions against Russia, which is why the main online bookmaker there could not stay out of it.
Russian leagues has many fans not only in Europe but also around the world, and unfortunately, they will no longer be able to lay their wagers on their favorite teams and athletes. This certainly affected some punters who liked to follow Russian teams and especially those who placed long-term bets. For these bettors, most bookmakers are likely to hand them a refund after canceling the placed bet.
List of Bookmakers that Have Stopped their Operations in Russia
In short, this is the list of bookmakers who stopped their operations in Russia in recent times, directly or indirectly being linked to the invasion of Ukraine.
* Parimatch
* Bet365
* LeoVegas
* DraftKings
* Bwin
Payment systems block deposits and withdrawals of funds for Russian citizens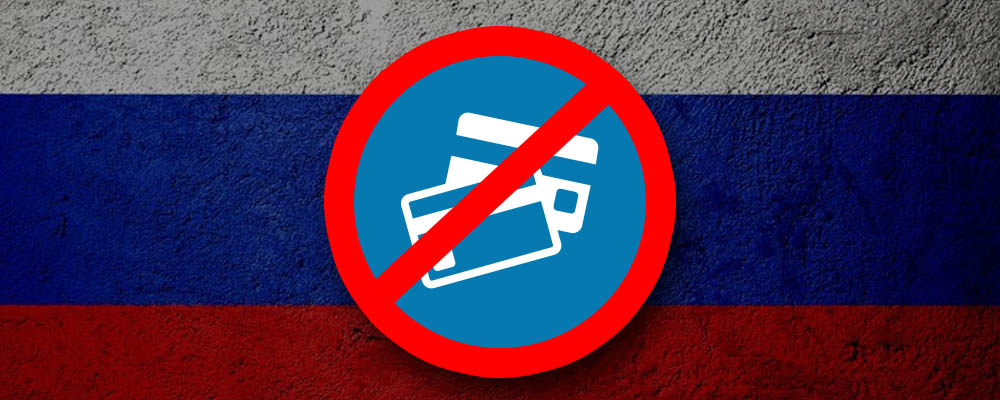 In addition to the decrease in the number of available bookmakers, Russian punters also face big problems with payment methods.
One of the first global sanctions against Russia targeted some of its local banks, which were banned from SWIFT. In total, financial sanctions imposed by the West struck seven key banks in Russia. Although a few banks were spared, these sanctions were such a big blow that directly affected bookmakers who accepted bank transfers and payments. The same happened for bettors who used this method.
---
Simply put, it's likely that deposits and withdrawals via bank transfer will be inactive for Russians on non-Russian betting sites for a significant amount of time.
---
In addition to this, both VISA and Mastercard credit cards, the two main credit card brands, canceled their business in Russia. This certainly had a big influence on bookmakers that still accept Russians, as this is one of the main payment methods mainly for deposits.
What's more, credit and debit cards were also one of the favorite methods for Russian players, who were used to the ease and speed of making deposits and withdrawals using their bank cards.
Recently, Paypal also announced that they suspended their services in Russia, leaving Russian punters with an ever-reducing range of options when making deposits and withdrawals at sportsbooks.
There are still options for eWallets and also cryptocurrencies that can be used, with the latter probably being the best option for Russians at the moment, as transactions are done anonymously.
It is important to note that these payment restrictions are not only happening at bookmakers that have stopped offering service in Russia or have excluded Russian leagues from their websites but at any online sports betting site.
That's because the problem is not their website, but the payment method itself, which is blocked on Russian soil. As things stand, Russians who live in other countries and who have non-Russian cards or banks, for example, will be able to continue using these payment methods without any problems.
List of payment systems closed for Russian players
1. Bank Transfers (VTB, Otkritie, Novikombank, Promsvyazbank, Rossiya Bank, VEB, and Sovcombank)
2. Visa Credit and Debit Cards
3. Mastercard Credit and Debit Cards
4. Apple Pay
5. Google Pay
6. Paypal
Blocked accounts of Russian players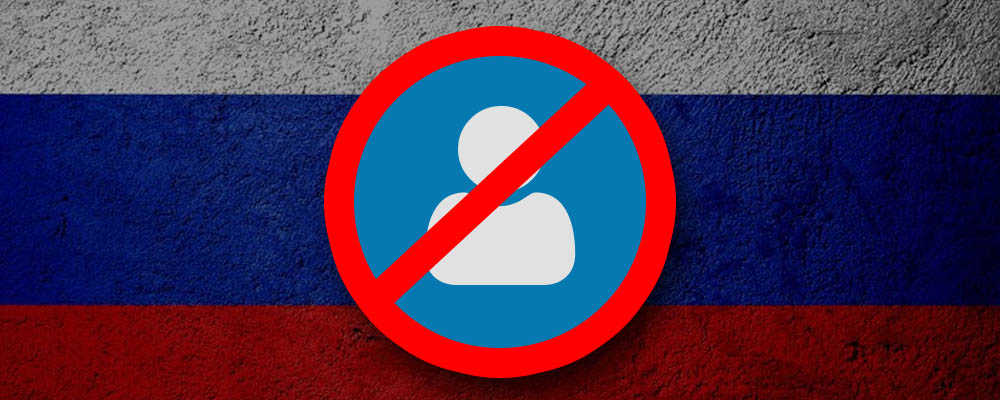 The closure of some betting sites on Russian soil also led to a ban on the local population from owning an account or registering with these online bookmakers. All those who had an active account in the aforementioned bookies were urged to withdraw their gains as soon as possible, as they were also handled a deadline to do so.
In some cases, it's possible that these accounts will cease to exist. However, we still don't have enough evidence to state whether it will be only temporary or not.
Russian accounts remain active and can be used without any problems until further notice with bookmakers that have not yet announced any boycott on the country.
---
For Russians who live in other countries and have accounts registered in them and not in Russia, there are no restrictions whatsoever so far. Also, there are no rumors, at least for now, that Russian gamblers will have their accounts blocked at all online bookmakers.
---
With this, we can say that there are still several possibilities for betting sites for Russians to sign up and continue betting, even in local leagues.
The only real problem will be regarding payment methods, as some are no longer available to the local population.
Either way, you need to keep an eye out for the news, as things can change as the war in Ukraine continues.
In addition, as we have already reported above, the Malta Gaming Authority itself has made it clear that it has informed its licensees to be careful with payments made by Russians. Assuming it's true and that MGA licensees would, hypothetically, follow along, things could go south very quickly and that could mean all bookmaker sites that operate under this license could simply start blocking accounts of Russian punters from anywhere in the world.
We hope it doesn't need to get this far, though, and that peace will once again reign in Ukraine and that civilians and innocent people from both countries have their lives back to normal as soon as possible.
do you want to work on cool projects together?
We are building a professional community and looking for new members to join our team. Check out our careers page and see where you fit with SEObrothers!