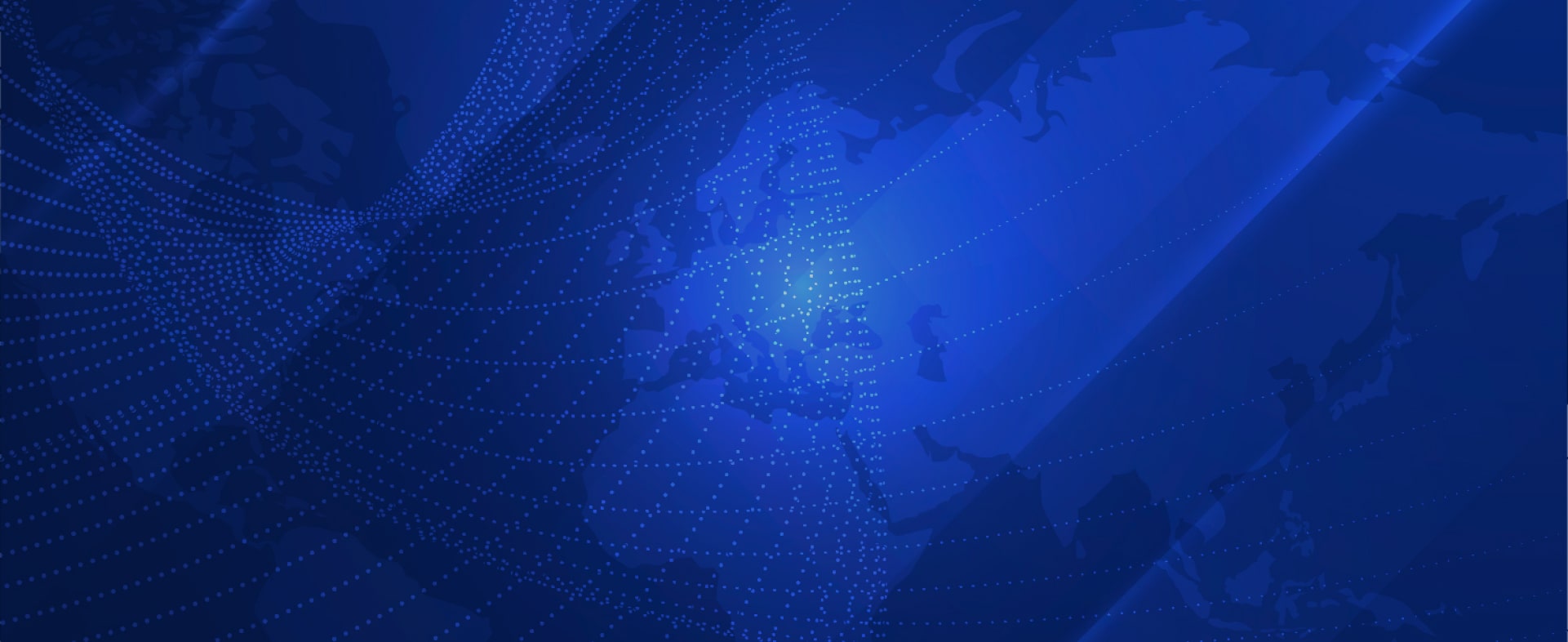 Mightytips Launches on the Polish Market
The Mightytips project launched in 2019 and it has been getting bigger and better ever since. The platform allows our dedicated team of betting experts to share their wisdom and know-how. One key component of our strategy is presenting Mightytips to a global audience in a variety of languages and configuring the site to focus on local betting markets. We are proud to add Poland to our roster of regional sports betting portals.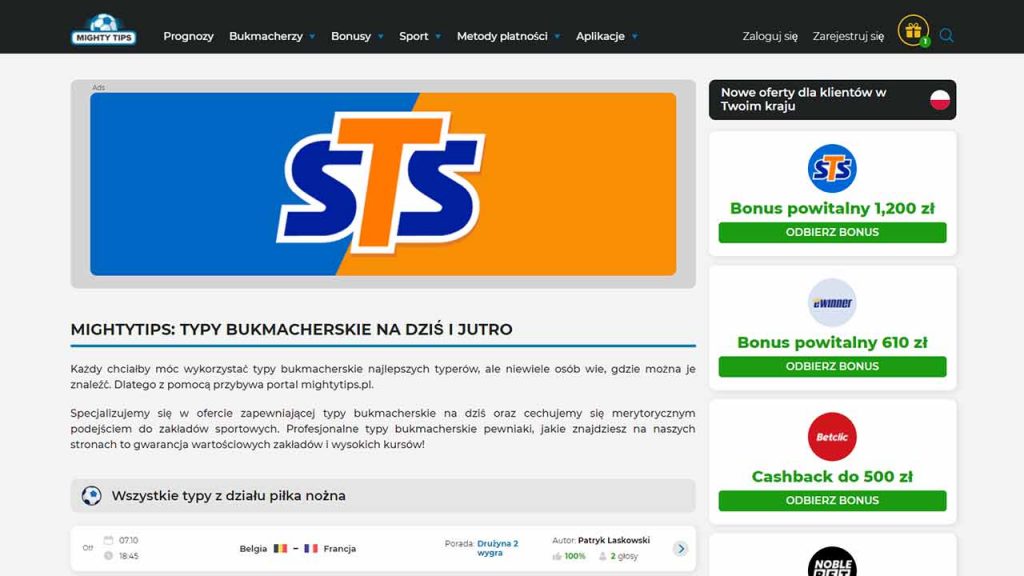 Functionality
The Polish Mightytips project will give punters in Poland access to honest and unbiased bookmaker reviews. These reviews are conducted by a team of experienced sports bettors who examine the deepest crevices of online sportsbooks. They offer their opinions on such things as a bookmaker's odds, the scope of betting markets, payment methods, and overall credibility.
Our experts also provide insightful tutorials of mobile betting apps, registration, and current bonuses and promotions. Mightytips will introduce the Polish sports betting community to a huge selection of valuable bonuses and bookmaker promotions.
Adaptivity
Our revamped site is available on any platform be it a desktop, tablet, Android, or iOS device. The design and layout is even sleeker and more user-friendly now. It's optimized to display the layout in the best way for your device.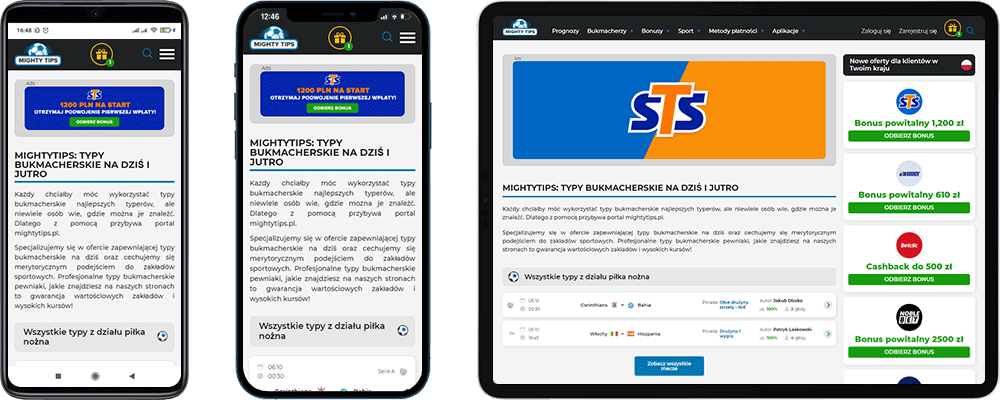 Reliability
The team of Mightytips experts for the Polish market is made up of a group of professional writers who have a wealth of sports betting knowledge and experience. They spend a lot of time meticulously researching the subject at hand so that they can provide readers with accurate information. Our Polish Mightytips experts pull no punches and they tell it like it is.
Mightytips in Poland strives to provide punters with helpful information on a range of topics related to sports and sports betting. With Mightytips mobile, you have access to all this knowledge and experience no matter where you are.
Social
Mightytips is active on several social media platforms. You can follow us on Facebook, Twitter, and Telegram where you will find plenty of information about the Mightytips project and other useful data such as active bonus offers, sports picks, and relevant news. Don't forget to download the Mightytips app and take us wherever you go.
Global
Mightytips Poland is just the latest step in an ambitious expansion plan. We are now available in many European languages, and don't plan to stop any time soon. Keep up to date with the latest developments by checking us out on social media or dropping by our website.
do you want to do cool projects with us?
We've designed the world's first interactive portal for slot players. Here, users can create content on their own by making reviews about the gambling industry and receive real cash and bonuse