posted by

Vadims Mikeļevičs
Hottest Social Media Marketing Trends to Watch Out For In 2022
Every year social media trends evolve based on emerging new channels and inspiring marketing strategies. The internal management of companies and brands must, therefore, constantly be on the lookout and be able to bounce back on these new levers. They allow structures to gain visibility, image, and notoriety. These are key factors for online success these days.
Throughout this text, we'll be discussing the hottest social media marketing trends for both the short and the long run that you should watch out for in order to leverage your company.
These are the four trend levers to follow and especially to deploy to make the difference for your company in 2022:
The Maturity of Influencer Marketing
The Community Power
Post-pandemic Content
VR and the Metaverse
Read on to find out more about these topics, and how to capitalize on them for the year to come.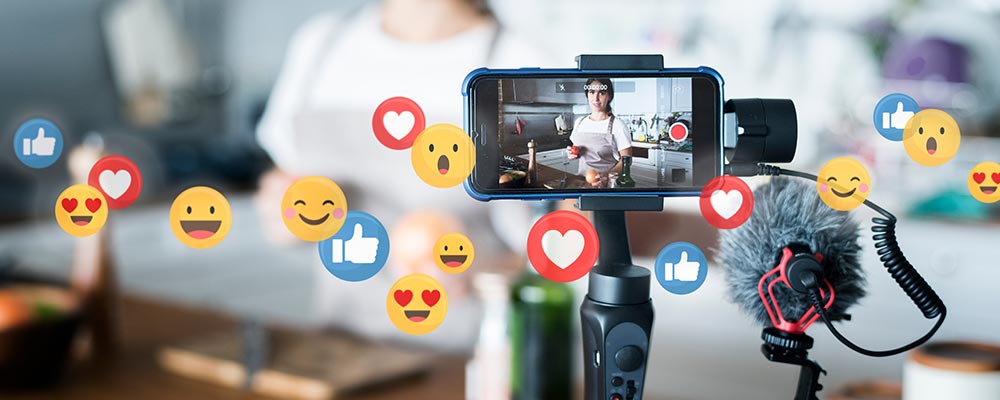 The Maturity of Influencer Marketing
Influencer marketing has completely redistributed the cards of online advertising. Although the influence and the hype the chosen person can generate, the marketing part is another very important factor when picking this method.
The budgets allocated for influencer marketing by companies and brands are constantly increasing, and marketing influence is gaining in accordance, becoming more and more mature.
In 2022, it should evolve further and be adopted by more companies looking for visibility and for an increase in their sales. Experts also mention that certain values and causes will also be another huge factor at the heart of influencer marketing.
Over the last five years, we've seen a boom of both environmental and inclusive social causes. Influencers have played a major role in the spread of these social messages, and this alone is a huge win for those who believe and share these views. In addition, we can gradually see influencers making real choices in line with the values ​​they defend, so as not to lose their community, but also to perfect their personal branding.
If the first years of influencer marketing gave us a glimpse of profiles that accepted all forms of partnership, today something seems to be fading.
We could understand this phenomenon at the dawn when influence was emerging, and many companies were groping about it.
There was no guarantee of recurring income for influencers and they had to navigate through the partnerships that presented themselves to them.
It is, therefore, a logical development for influencers who have been working on the web for several years, through social networks but also blogs.
The Audience Power
Brands and large companies have understood this well, and now, more than ever they must be built in synergy with their audience and communities.
We must consider the 90-9-1 rule which refers to the percentage of active profiles within a community.
For better comprehension of this rule, let's put it in the following terms: in any given online community on the internet there are, generally speaking, about 90% of members who are passive in terms of social interaction. Then, we've got the 9% who do interact, and the remaining 1%, who are pro-active profiles who go so far as to produce content.
This principle does not and should not prevent considering the potential and the power of the community, when it is well managed and can serve the interests of the brand.
The various interactions allow structures to continuously improve in all areas of their activity, whether it is about customer engagement, offer improvement, or even global suggestions against them.
A community has a strong multiplier potential when it comes to communicating during campaigns to be deployed on social networks in particular.
Taking all of this into consideration, we can say that it is correct to consider online communities as a whole to be a real marketing leverage, where the interest will lie in the proximity to be created.
Post-pandemic Content
Certain sectors have been strengthened out of the pandemic, while others, unfortunately, experienced a downfall. It was a situation in which it was difficult to see a way out, and therefore, to predict a recovery for a considerable number of impacted structures.
The major pressure points are the ability to bounce back, to reinvent oneself, and at the same time to innovate.
The companies that have been able to overcome this, did it by creating new types of content with the intention of additional engagement of Internet users.
Even gigantic brands like YouTube and Instagram had to readapt and launch new entertainment channels like reels and shorts, which are basically short videos displayed on these platforms.
It worked out very well for them, especially in terms of attracting younger generations, who are used to the convenience of watching or listening to content instead of, say, reading.
So, it should be a good idea to surf this wave and start working on short-video production in 2022.
Watch out for the information you put online, though. With Internet connections that exploded during the successive confinements, the web has shown all its potential and its real interest for those who still doubted it.
It seems impossible to live without the web today, and for good reason, all business goes through it and e-commerce has again recorded explosive results during the crisis. More than that, the pandemic has led the Internet to become the fallback solution to consume in all senses of the word; information, food, entertainment in all its forms, and so on.
That's one of the reasons why post-pandemic content tends to be backed by experts of some areas, and truthful and reliable information sources.
More and more media and companies are flirting with fake news for the sole purpose of generating visibility and virality. Fact-checkers are out there just waiting for an opportunity to confront your information with data from popular information sources.
This means that in the post-pandemic world, one should think twice before posting something that can be used against them or their company in the future.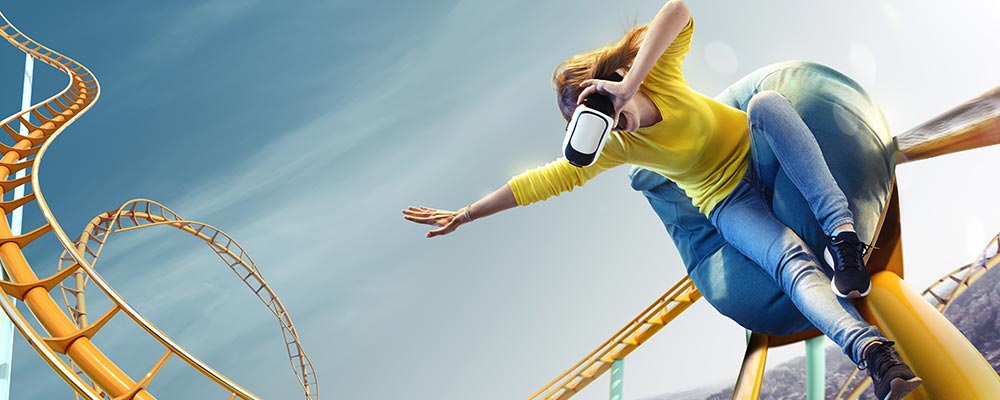 VR and the Metaverse
Metaverse is something that isn't quite expected, nor likely to happen in 2022. It still is a great idea to get familiarized with, since it presents a whole new concept of social media approach. More than that, we could even go as far as saying that the Metaverse is not merely an approach, but perhaps, the ultimate future.
We speak, of course, of blending virtual reality and real life.
If you've played games like Second Life or any other game with an open virtual world in it, then you might be used to the idea. However, any other form of creating a universe within the real world in the past has never been so close to its fulfillment just as it is now.
The name 'metaverse' comes from Mark Zuckerberg's new company, the 'Meta', which came with an intent to revolutionize the way we live as a society.
However, is this the right time to dive back into the concept of a metaverse at a time when virtual reality and augmented reality are evolving?
We would have a tendency to say yes to the search for the identity of many young people and the competition that inhabits them through social networks. Isn't the influencer sometimes a profile that seeks to assert itself and to dismantle its qualities, and therefore its existence?
Being able to reach masses of the population from your armchair with a simple Internet connection, gives birth to vocations!
The metaverse could well launch new forms of consumption, where brands within these virtual worlds would establish themselves to boost their business.
Even if behind an avatar hides a real person, this is a new opportunity to collect more 'pernicious' data on people, because they would be the reflections of desires buried in them and thus allow us to know more about this. that is sometimes difficult to obtain.
In the metaverse, you directly translate your desires for purchase, power, personality, etc. These will be universes where marketing would undoubtedly excel. As for virtual reality, it is directly linked and would even act as a springboard.
It is again Facebook with its VR panel and its Oculus Quest headset, that makes this virtuality accessible. Was this a foreshadowing of Meta? We can hardly doubt it!
We can thus say that the metaverse and the VR are without a doubt, trends on which it will be necessary to bet and even more anticipate on what they will be able to become in the next 5 years.
Summary
Against the backdrop of social media trends to be glimpsed by 2022, an entire system is undergoing a real transformation.
Each of these trends is a signpost to show us the way we are heading. The world of tomorrow is at the door, and yet it is not the social networks in themselves that will revolutionize the future.
Undoubtedly, Facebook opens the way for us with its new 'Meta' project. Within a few years, you'll no longer need to leave your home, you will be able to consume differently, you will be able to live in parallel worlds, and you will invent new lives for yourself.
It may all sound like something out of a sci-fi movie, but the world that looms before our eyes is becoming an ultra-connected world. The one where the reality of contact will quickly crumble at the expense of a new life that will be built from scratch.
Influencer marketing has paved the way, where many profiles, sometimes really very talented, have been able to come out of the shadows and express themselves through their passion.
Everything could have seemed crazy 15 or 20 years ago, and yet we have had past experiences with Second Life in terms of the metaverse, or even games that paved the way for augmented reality.
More than social media trends, they are stepping stones towards the ultra-connected world of tomorrow.
Get used to the meta concept, and put the time in to invest in the aforementioned Social Media Marketing Trends for 2022, and your company will certainly do well in the long run.
do you want to work on cool projects together?
We are building a professional community and looking for new members to join our team. Check out our careers page and see where you fit with SEObrothers!