posted by

Vadims Mikeļevičs
7 Marketing Tips to Becoming a Successful Instagram Influencer in 2022
Social media influencers play a huge role in marketing brands. Their audience relies on them to guide them in the right direction when it comes to using a brand's product or services. Influencers can affect a company's marketing campaign, convincing followers to pick the brand they're promoting.
But, being a successful Instagram influencer doesn't happen overnight and understanding your marketing impact is essential if you want to succeed in 2022. Here are seven marketing tips you need to know about if you want to stand out in the crowd of other social media influencers on Instagram.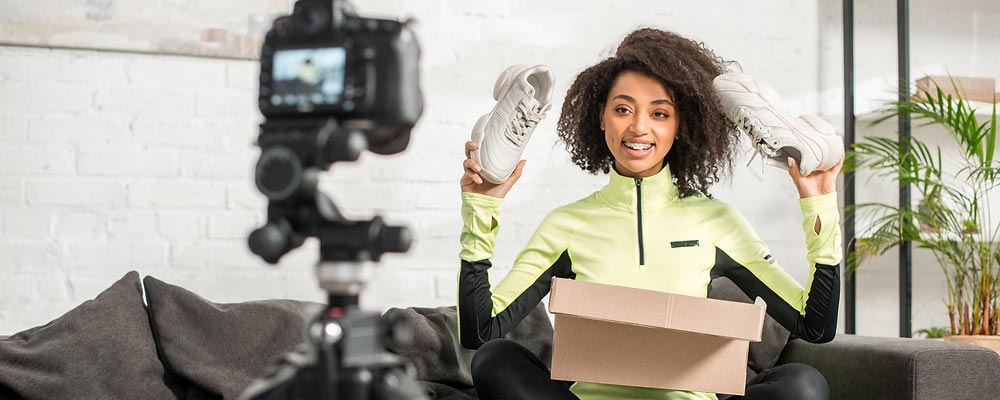 Who is a Social Media Influencer?
A social media influencer is a popular personality who connects and engages with his or her followers using various platforms. A successful influencer will have a huge following of fans who listen to and trust their views, opinions, and advice on whatever they're talking about. Followers often look at social media influencers as being role models.
Brands will pay well-known social media influencers to talk about their products or services. The influencer becomes an authority on the specific brand's niche and is often recognized for being an expert in the field.
Social media platforms make it easier for followers and influencers to connect on a "personal" level. Each follower will feel they have a deeper, personal relationship with their favorite influencer whenever they engage on a platform. This kind of relationship helps to build trust, making it easier for the influencer to sell a product or service.
Influencers are encouraged to be authentic and unique when building a loyal fan base. Often, an influencer will share parts of their private lives with their followers to build such loyalty. Honesty, passion for your niche, and hard work is key if you want to become a successful influencer.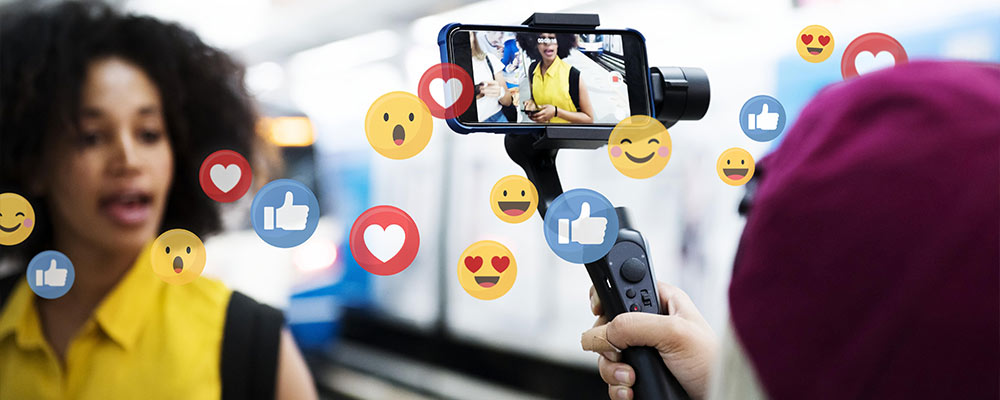 How Do You Become a Successful Instagram Influencer in 2022?
While authenticity, uniqueness, a willingness to engage with your followers, and working hard in your specific niche are all essential aspects for being a successful influencer, there's more. You need to market yourself in such a way that you build up a loyal following. Brands will only look at you when they see you have a large number of fans.
Marketing yourself as an influencer requires being persistent and consistent if you want to get noticed. With 78% women and 65% men in the United States turning to social networks for their purchasing advice, you want to tap into this potential by identifying the right platform. Instagram is one platform that's actively used and shared by both men and women.
7 Marketing Tips to Becoming a Successful Instagram Influencer in 2022
1. Be Passionate About Your Niche
It's tempting to tap into a niche of a popular influencer and try to mimic what he's doing. But, if you're not passionate about the niche, you're not going to come across as authentic or knowledgeable. Gary Vaynerchuck @garyvee puts it quite simply, "Love your family, work super hard, live your passion." Before starting your journey as an influencer, spend time identifying a niche you're passionate about. This means thinking about topics that fascinate you and which you have a wealth of knowledge on.
Your niche should align with your personality or identity. When it does, it's easier to engage with people who have the same interests. By picking the right niche, you'll be able to showcase your own skills and talents.
Use this list of popular niches to help you decide which to use as part of your influencer profile:
Travel
Food
Health and wellness
Beauty
Coaching and personal development
Fashion
The environment
Technology
Sports
Entertainment
Lifestyle
You can combine two niches that align with each other while adding value to each one. You can also narrow down to a specific niche such as fly fishing or succulents. The key aspect is going with a niche that reflects your true passion. This is how you market your strengths as well as your authenticity.
2. Write an Attractive Bio
Instagram users will check out your bio to see whether you're worth following. This means your bio needs to be appealing to grab their attention first time. A catchy Instagram profile informs others what you're all about. It's also the first place a brand will go to before deciding if they want to approach you to be their influencer.
Your Instagram bio is short and sweet while using the right keywords to grab your audience. It's compelling, personal, and tells your potential followers what your passion is. Your bio clearly demonstrates your personality while telling your audience what to do next such as clicking on your website.
You only have 150 characters to write your profile (plus 30 characters for your name on Instagram), so you need to be concise when sharing information about yourself. You can choose to use humor, emojis, and hobbies you enjoy as a way to catch your audience's attention. By using Instagram Help Center, you can get all the support you need when crafting your own bio on this platform.
3. Tell Your Story
Instagram is a popular medium for sharing photographs and videos. While photos are vital as part of your story, if you're serious about becoming a popular influencer, you need to tell your story too. This means adding captivating captions to the picture.
Your photos have more impact when supported by captions that engage your audience. By telling your story using emotional and meaningful text, your followers will connect with you on a deeper level.
You need to be genuine when telling your story and this will reflect in your choice of words. Your audience will pick up quickly if you're not being authentic so make sure your text is as reliable and true as the image you're portraying in the photos. Keep it short and interesting while sharing information that grabs your followers' attention.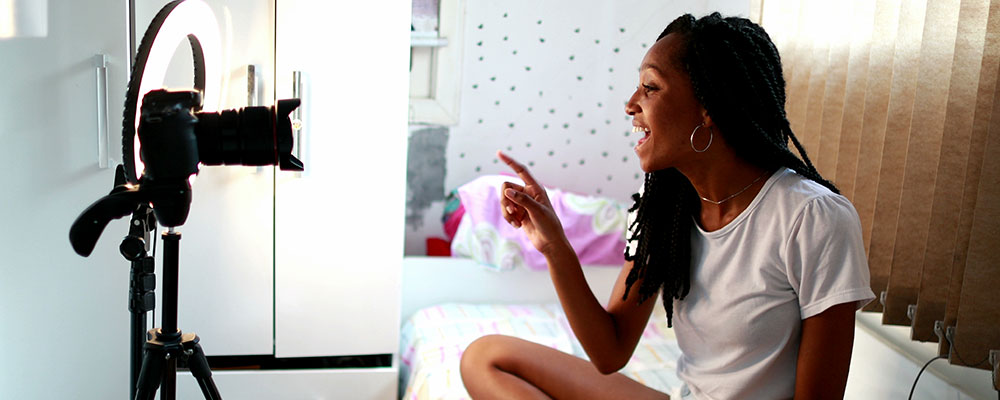 4. Customize Your Instagram Feed
Consistency is essential if you want your followers to recognize your content whenever they open their Instagram apps. You can do this by customizing your Instagram feed. Theme-based Instagram feeds are made up of photos that have been edited in a certain way to create a similar appearance throughout all the posts.
Instagram users are turning to filtering apps such as Gramatica to help them narrow down their search for topics that appeal to them. These filtering apps make browsing Instagram for relevant feeds easier. By understanding how these apps work, you can ensure your Instagram feed is theme-based, attractive, and interesting to the user.
Apps such as Instafeed will also help improve your photos and video quality and it lets you display your content quickly with its intuitive editor. You can also use tools such as Adobe Lightroom to create awesome photos or use Instagram's built-in filters for creating a certain effect on all your images.
Make sure you always use photos that have high resolution and use good lighting to make them stand out on Instagram. By making your Instagram feed appealing, your recognition as an influencer goes up a notch.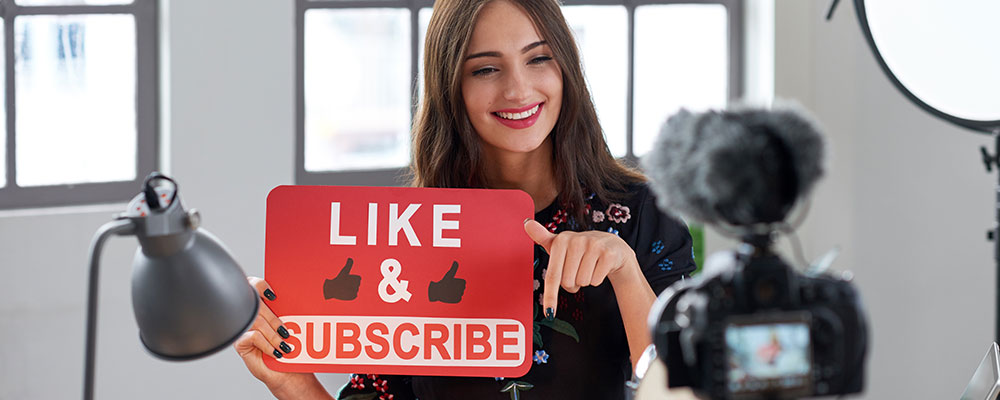 5. Consistency is King
Consistency not only brings you instant recognition whenever your post is seen by Instagram users, but it also shows you're serious about being noticed. You know you have something worthwhile sharing and you do it by routinely posting useful, engaging, and frankly, awesome content!
Successful Instagram influencers understand their value on social media and ensure their followers see them on a regular basis to keep their loyalty. This means setting up a schedule that details when you post your content and how often.
You have to be realistic with your content posting. Deciding to do it three times a day means complete dedication while having the time to do it. Increasing your posting frequency can boost engagement with your followers but, if it's not done consistently, you'll lose your following quickly.
Tools are available for helping you stick to a posting schedule. You can create your posts in advance and then schedule when they should be released. This is done automatically, saving you from physically having to load a post at a certain time every day.
6. Leverage Hashtags and Instagram Stories
Experienced social media influencers know the value of using the right hashtags and leveraging Instagram Stories to increase their visibility on this platform. Hashtags let other Instagram users sharing a common interest find you easily. The Instagram Stories feature allows you to build great relationships with both followers and other influencers sharing the same niche.
You want to leverage hashtags and Instagram Stories to build your presence as an influencer. Learn how to use hashtags so they benefit you. This means understanding search volumes and using the right combination of hashtags to draw users to your posts. You can also use hashtags to direct followers to your Stories if they haven't discovered you yet.
Instagram Stories allow you to tag others or even give a shout out to other account holders. By doing this, you're not only supporting other Instagram users but you're increasing your profile as an influencer on this platform. But, look at what the statistics have to say about people using Instagram Stories. Over 500 million Instagram Stories are posted every day worldwide! This is a good enough reason why you should be leveraging Stories as an Instagram influencer.
7. Engage Authentically With Your Audience
You've got the business account, you've written your attractive bio, and your Instagram feed is drawing in the numbers. But, how do you keep your followers on board? By engaging with them in an authentic manner. Make sure you reply to comments, acknowledge Likes, and show an interest in your followers' posts.
Improve engagement by hosting giveaways, including CTA, posting at the right time, and using polls in Instagram Stories. Follow hashtags to add relevant content to your feed and engage with other accounts and their content.
Be active, interested, genuine, and curious about what others have to say. This allows you to engage with a broader audience which in turn, increases your following. By engaging authentically with your audience, you're creating personal connections that lead to loyalty and trust from your fan base.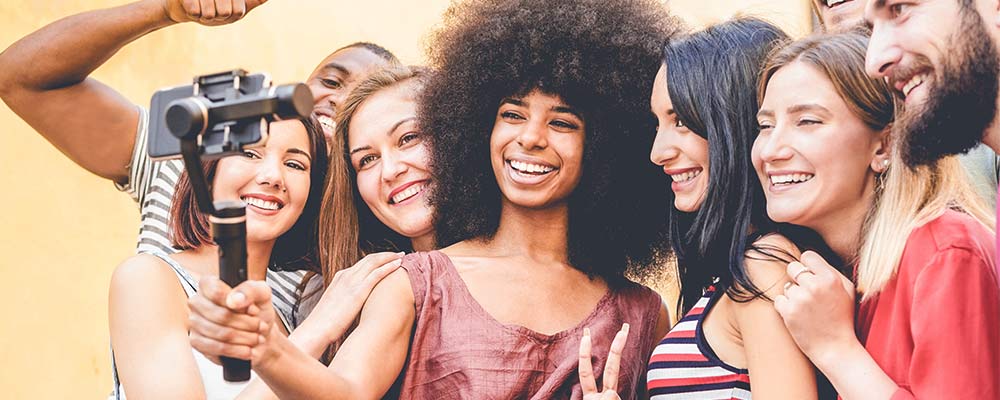 Final Thoughts
You can be a successful Instagram influencer but it takes hard work and effort from your side. It means knowing what you want to share with the world of social media users and how to go about doing it effectively. Once you've marketed yourself successfully, by using these tips, you can approach brands to pay you for your services as a popular Instagram influencer in 2022.
do you want to work on cool projects together?
We are building a professional community and looking for new members to join our team. Check out our careers page and see where you fit with SEObrothers!